A hands free dog leash adapter for mushing with 1-2 dogs while riding a bicycle, a Kickbike-scooter or a Kickspark sled.
Guides the leash to keep it clear from the wheels.
Dampens sudden jerks by pulling dog.
Best choice to kicksled.
Tecnical details:
-spring is 4 mm
-includes two fastening collars 54 mm and 39 mm so adapter can be installed to several frames
-weight: 400 g
(Leash is not included in the delivery)
ATTENTION!
There have been changes and improvements to the universal adapter's spring.
The most visible change is that the end loop of the bow is now straight and not bent downwards.
The current spring is installed as shown in the picture! (see below)
In a new spring, it is important to install the drawcord through the end loop as in the picture below!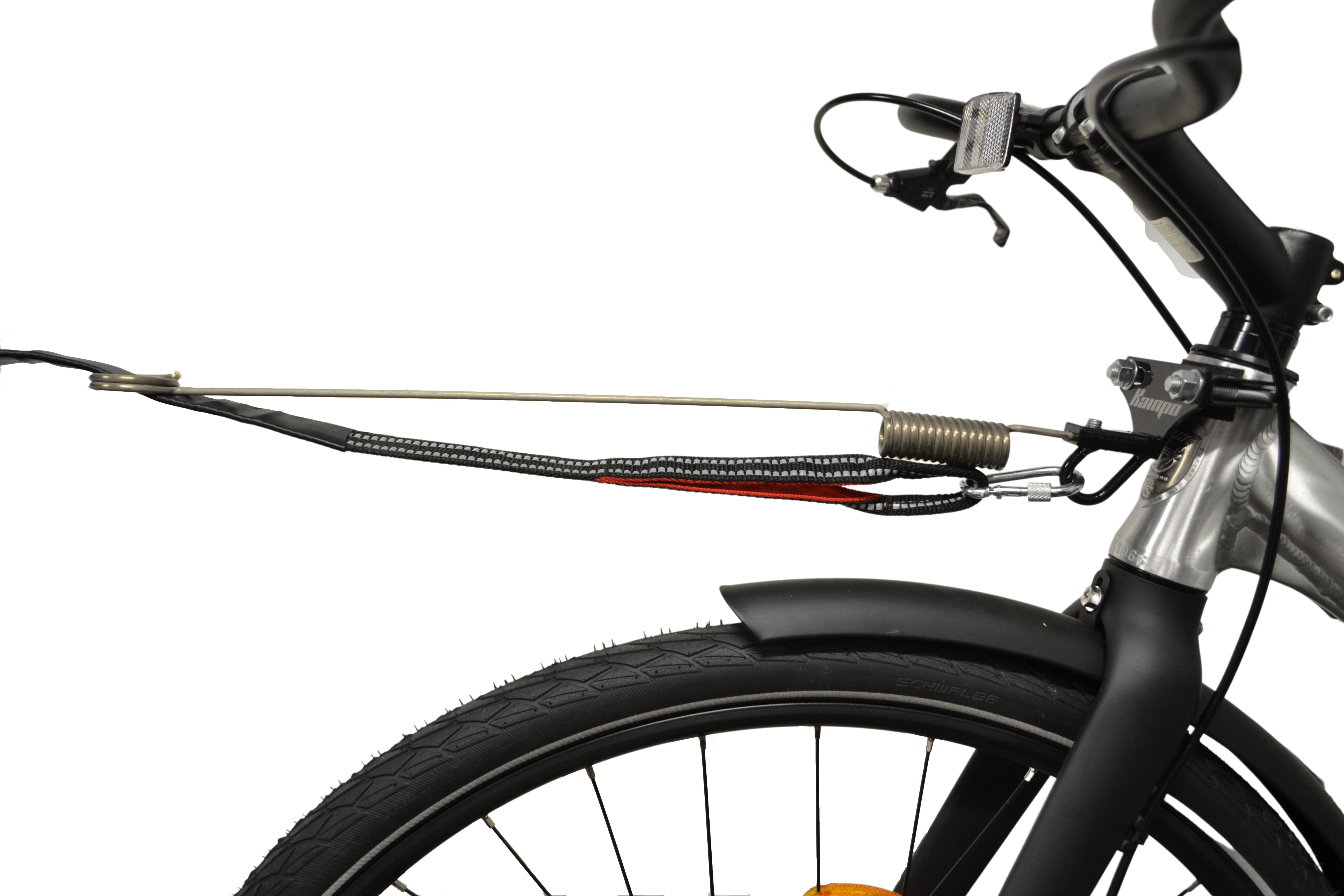 ATTENTION when attaching the adapter!
If you have problems attaching the adapter to the Kickspark MAX sled (with a small u-link), proceed as follows:
1. Remove the black protective rubber from the curve of the U-loop.
2. Before the actual tightening, put the nuts on both sides of the u-link slightly at the beginning.
3. Do the final tightening by alternately tightening both nuts a little at a time.